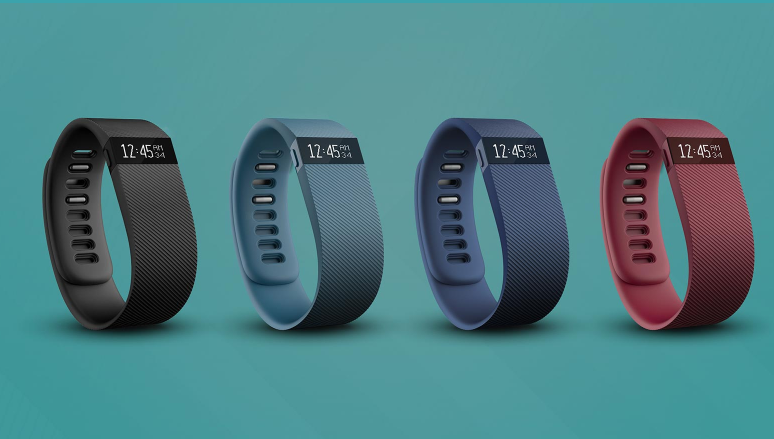 My belated Mother's Day present was a Fitbit Charge HR. At first, I wasn't sure what to make of it. The only thing I knew about Fitbit was that a model had been recalled for causing horrible rashes. Since it was backordered and would not arrive in time, I did a bit of research on it while I waited for it to arrive.
I have the black Charge. It's a unibody watch-looking thing made completely of a rubbery material. This is great because I have a nickel allergy so wearing it for prolonged periods has not bothered me. I only really take it off when I'm typing (so it's off now) or taking a shower or charging it but otherwise, I wear it 24/7.
When I unboxed it, it was not charged at all so I had to charge it with the included cable, which plugs into any USB port. It only took about an hour to fully charge. I use Windows Phone 8.1 and there is a Fitbit app. Setup was a little tricky. I had issues setting it up with my phone. The Bluetooth paired fine but it would not connect to my Fitbit account ( you have to create a free account, but this allows you to access it from multiple devices). I had to set it up on my computer using the included USB sync dongle. After that, I have not had any syncing problems. The nice thing about Fitbit is that it can be used with almost anything. You can use it with a computer if you don't have a smartphone and it works with Android, iOS and Windows phones.
The Charge HR is on the higher end of the Fitbit spectrum. The only more complex model is the Surge which is kind of like a smartwatch. There are two Charge models: the Charge and the Charge HR. The HR version has an additional sensor that measures your heart rate in real time.
As you can tell from the picture, the Charge HR has a little screen. This functions as a clock but also shows you your heart rate, steps, floors, distance and/or calories. It is customizable. There are like four different clock face options and you can decide which stats you want to see and also adjust the order. From the app, I can also tell the system if I am wearing the Fitbit on my dominant or non-dominant hand (which is important for me because I alternate daily). In the app, you can also set your daily goals. There are preset goals but these can be adjusted. I opted for the slowest weight loss option which I can always adjust later. I'm pretty out of shape so I figured I should start slow.
In the app on the phone (or computer), you can log the food you eat. My phone can use the camera to scan the barcodes on items for easy entry. You can also create custom foods which I might do later for my recipes. The app tracks the calories you have burned based on the Fitbit data versus the calories you log to tell you if you are under, over or just right.
When you are exercising, you can use the Fitbit or the app on the phone to log it. I can press and hold the button on the Fitbit and it will time my workout. If you are going for a walk or run, you can track this with the GPS on your phone. I have done this and it creates a nice little GPS map of where you went and your distance as well as average heart rate and calories burned.
You can also wear the Fitbit while you sleep to track how long you have slept and also show the quality. After you wake up, it creates a little graph of how long you slept and also shows periods of restlessness and if you woke up during the night. This model tracks sleep automatically.
The Fitbit is easy to clean. If it gets sweaty during a workout, I wipe it off with a washcloth. I also swab the inside with rubbing alcohol each night to keep it clean so I don't have any skin irritation.
It is really interesting to see how much moving around I do during the day doing housework. I have also started talking Adele for afternoon walks in her wagon to start getting in shape again. In a few weeks, I might introduce some cardio. So far, I like it as it constantly adjusts your calorie allotment based on your actual activity, not just some arbitrary number.
My husband told me that he was able to get this at a discount through a weight loss option with our health insurance. So, if you decide to buy one, check with your employer and insurance company to see if any discounts are available. Overall, I really like it. The only thing I would change would be to make the caller ID compatible with my Windows Phone (it has the capability but it's not compatible with Windows Phone).